Special Deals and Promotions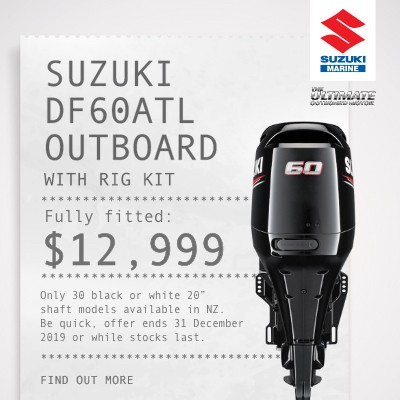 FULLY FITTED WITH SUZUKI!

Fully fitted for your
convenience, the DF60ATL Fully Fitted comes with the engine, propeller,
multi-function gauge, 25L fuel tank, remote cables and fitting all for $12,999!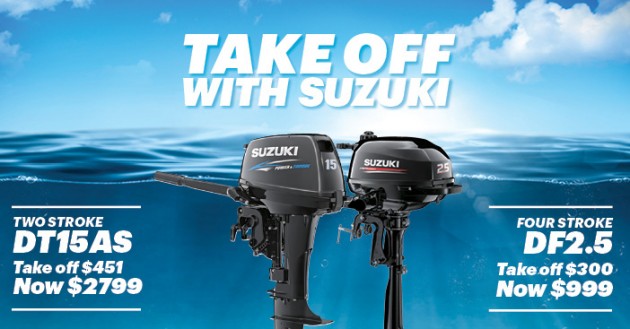 TAKE OFF WITH SUZUKI!

We've taken off a whole lot of money, so you can take off with one of these Suzuki outboards.
Strictly limited stock, so get in quick.