McLay 760 hard top cruiser upgrade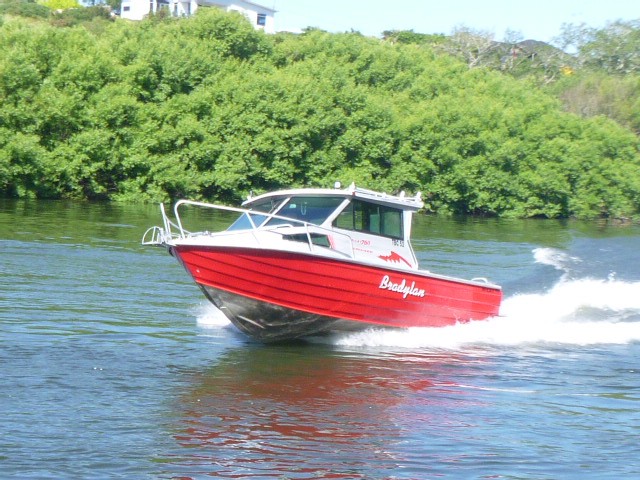 The boat was originally fitted with a Toyota Landcruiser Turbo Diesel Engine which had expired. Our Client decided to fit a new engine to his boat. We fitted a Marinepower Chevrolet L96 VVT Engine. This engine develops 400HP at 5400 RPM. The boat now has a low planing speed and a strong mid range. Due to this engine and a 3.4KW turbo impeller fitted to the HJ212 water jet, this boat also now has a better top speed of 35 Knots.
Contact Us if you need to upgrade your boat.